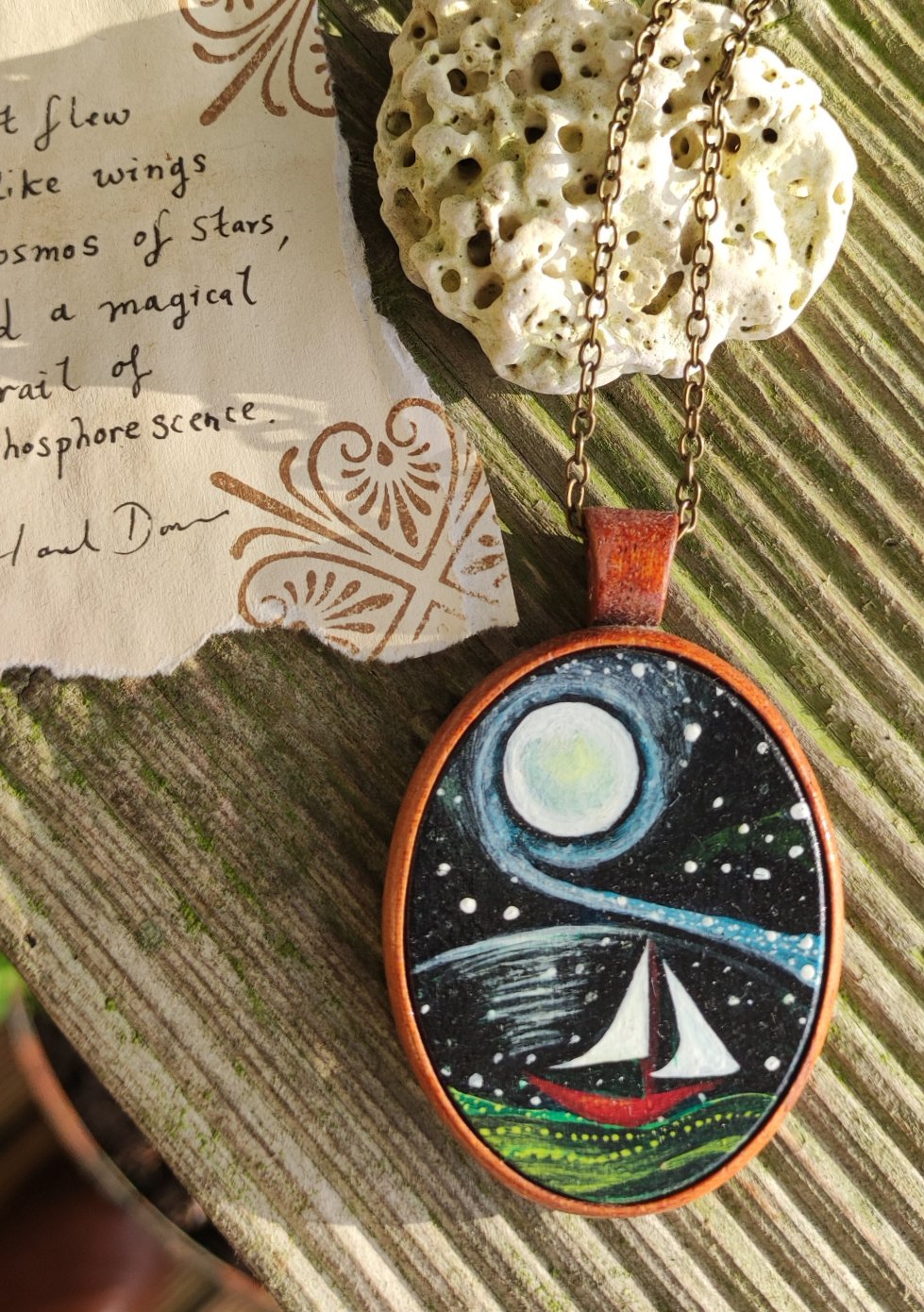 (Available at The Craft Room Comber.)
This miniature painting is a one-off wearable artwork.
Hand painted with acrylic paint onto wood and set in a handcrafted wooden pendant frame.
Comes with a 16" antique bronze chain. Presented in a hand stamped box on a velvet cushion with hand written quote.
Unique pieces to treasure.