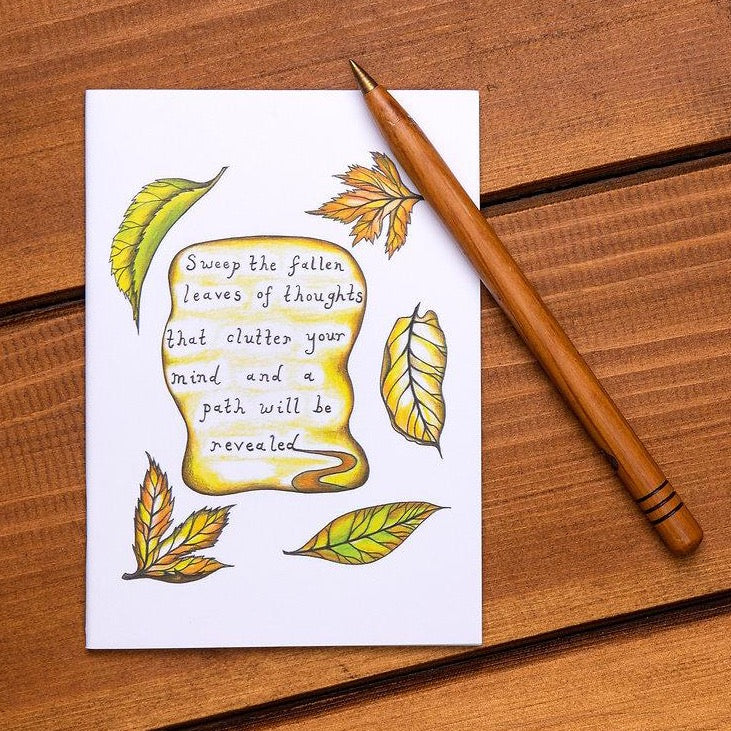 Fallen Leaves ~ Mindfulness Notebook
Recycled paper notebook.
Compostable packaging.
Made in UK.
Mindfulness quote art.
100% recycled A6 size pocket notebook with mindfulness quote.
"Sweep the fallen leaves of thoughts that clutter your mind and a path will be revealed" Hannah Dorman
From an original artwork by Hannah Dorman.

40 blank pages for you to write, draw, journal and dream in.
Presented in a compostable cornstarch bag.